June 11th, 2015 by Gage Pacifera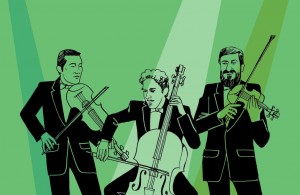 This season's 3-Way IPA is a highly refined collaboration between three acclaimed northwest breweries: Hood River's pFriem, Seattle's Georgetown Brewing and of course Astoria's own Fort George Brewery. The beer page we put together does a nice job of conveying that elegance:
http://www.fortgeorgebrewery.com/3-way
I had fun playing with skrollr again, this time to animate spotlights as the user moves down the page and to add a subtle rising effect to the stylized musicians. I also made use of keyframes to add a playful little tremolo effect to the beer finder button. The client had also asked for smell-o-vision accompaniment, but was unable to sniff out a solution for them.
This was actually the second beer launch I helped with over the course of a couple weeks. They also introduced Overdub IPA to the world with assistance from much renowned Tape Op magazine.