November 13th, 2015 by Gage Pacifera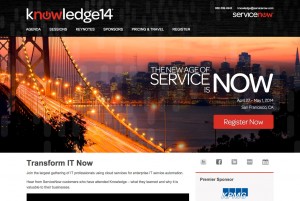 Harmonic Northwest developed an elegant, informative web site for Knowledge 14, a gathering of IT professionals interested in learning more about cloud services. The six-page, information-packed site is designed to be eye-catching, responsive, easy-to-use and informative.
http://iheart.harmonicnw.com/servicenow/
Opus Events Agency led the charge on this one and provided the eye-catching photography and cool dark design that makes the site stand out.