December 28th, 2015 by Gage Pacifera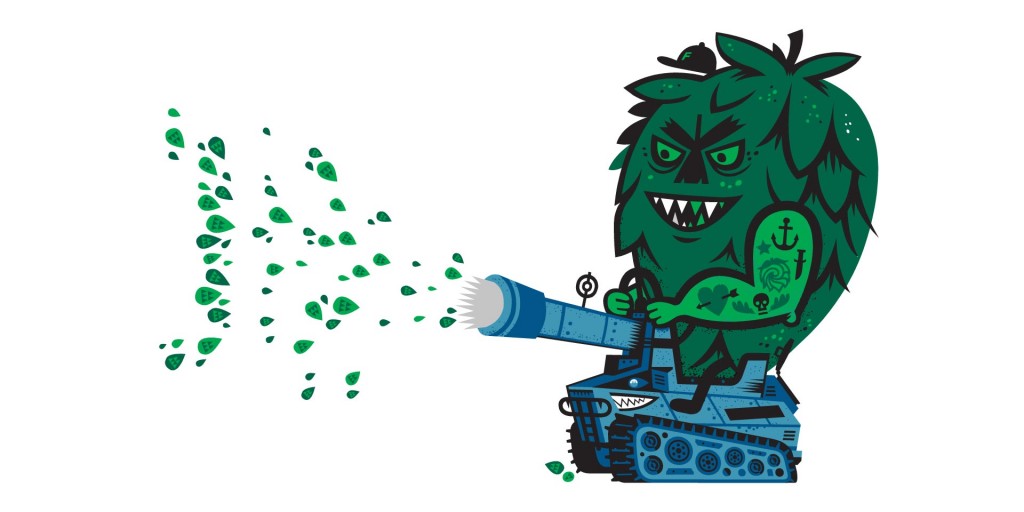 When I saw the designs for Fort George Brewery's latest release, it didn't take a big leap of imagination to map out an engaging animation sequence… it was, in fact, all too obvious what needed to be done. A frenzied cannon-wielding hoperative at the helm of a gnarly tank can really only be expected to do one thing: spray a flurry of hop bullets everywhere.
You can check out the animation I put together here:
http://www.fortgeorgebrewery.com/beers/seasonal/big-guns/
The Little Friends of Printmaking supplied the stellar vector artwork and I used Adobe Edge Animate to make the motion magic. And the rest, my friends, is history.