March 23rd, 2016 by Gage Pacifera
Harmonic Northwest is proud to announce the launch of the Pacific Trail website! It was an amazing team effort spanning many months to build this site from the ground up and I'm super proud of how it all turned out.
You can check it out here: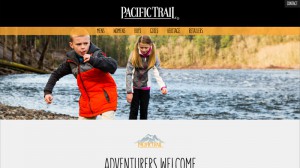 Columbia Sportswear acquired the already popular Pacific Trail product line with the intent of growing it into a full-fledged brand. After collaborating with North to develop some of the branding materials, Columbia approached Harmonic Northwest to create the website. After some initial meetings to get a sense of the scope of the project and get contracts in order, HNW enlisted Josh Berger from Plazm to head up the design and user experience.  A series of conversations and design reviews led into development, at which point the services of stellar front-end developer Shelly Graham were enlisted, as well. Mark O. Rogers agreed to work with us and did a fantastic job photographing the products. Copywriter Jessie Kwak also came on board in the final stages of development to extend the brand message and fill in some blanks in the site content.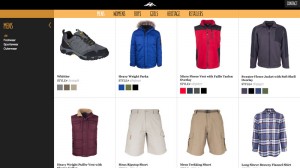 The site does a nice job of showing off the product line to consumers and to wholesalers who might be interested in carrying the products in their stores. A web form that is easily accessible from all pages allows interested parties to get in touch with the product managers. The site looks and works great on desktop, tablet and mobile. The clean graphic design strikes a comfortable balance between catching the eye enough to be interesting, but not so much to distract from the real focus of the site, the products themselves. The lifestyle photos create an engaging story around the brand that appeals to the target audience, namely budget-conscious families.