April 25th, 2016 by Gage Pacifera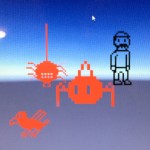 Over the past year I've been running a coding club for students at Franklin High School. The club members built a javascript-based game for this year's Oregon Game Project Challenge, the state's largest student programming showcase. Yesterday in our club's first foray into the competition, the kids had a great time and we were able to bring home the award for "Theme and Style."
This was my first time coaching or attending the event and I was super impressed. There were a dozens of teams from all around Oregon (four from Franklin alone), tons of helpful volunteers, a great venue and a thought-provoking guest speaker. The energy in the room was fantastic. Hearty cheers arose as the competition winners were announced, and the victory was sweet for those that brought home trophies after months of hard work.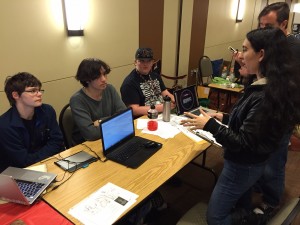 My team put together a text-based game called "Regenerating Dungeon". The gameplay intensifies as your character ventures into a shadowy world and slowly loses sanity. A plethora of items and enemies help and hinder the journey. Several players contributed to the effort—job duties included storytelling, art, game concept, development and play testing. The game is not currently publicly available.
More info on OGPC: