March 17th, 2020 by Gage Pacifera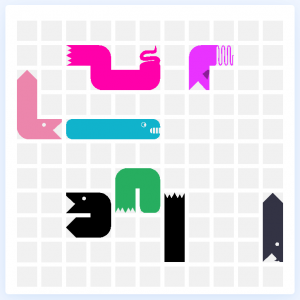 With local schools closed, some folks from the Port Townsend Web Developers meetup group are banding together to run a six-week coding program for students grades 6-12 that will meet online every Thursday at 1:30pm. Our offshoot of the Battlesnake community is called "Salish Snake Squad" and it's going to be a ton of fun!
Learn more here: https://porttownsend.ai/battlesnake/
When I was first introduced to Battlesnake, I found it to be incredibly fun, very approachable (for both beginners and more experienced coders) and completely addictive. For those with an inclination toward problem solving, puzzles, and gaming, it's the kind of thing that you can lose yourself in for many many hours. It's perfect for bright kids who suddenly have a lot of extra time on their hands.
The game originates from Victoria, BC, and has been gaining traction there and in many other places as well. I love the idea of adding a neighboring league here across the Strait and helping this Cascadia-led movement grow.
Send your thoughts or questions to battlesnakesss@gmail.com and keep an eye on the website for details on how to participate in the online meetings on Thursdays.
Hope this piques some interest. Let's use this disruptive period of time to introduce lots of kids to code!