August 30th, 2023 by Gage Pacifera
Soundcheck 2023 was a blast!
This year's iteration of the locally-focused music and arts festival included tons of performances from musicians, poets, filmmakers, dancers and featured a huge dance party with ten amazing local DJs playing in a pair of adjacent buildings. After co-chairing the festival in 2022, I solo chaired this year's festival (as I did in 2019), albeit with quite a lot of help from our team of volunteer organizers and the Port Townsend Main Street crew who oversee the Port Townsend Creative District.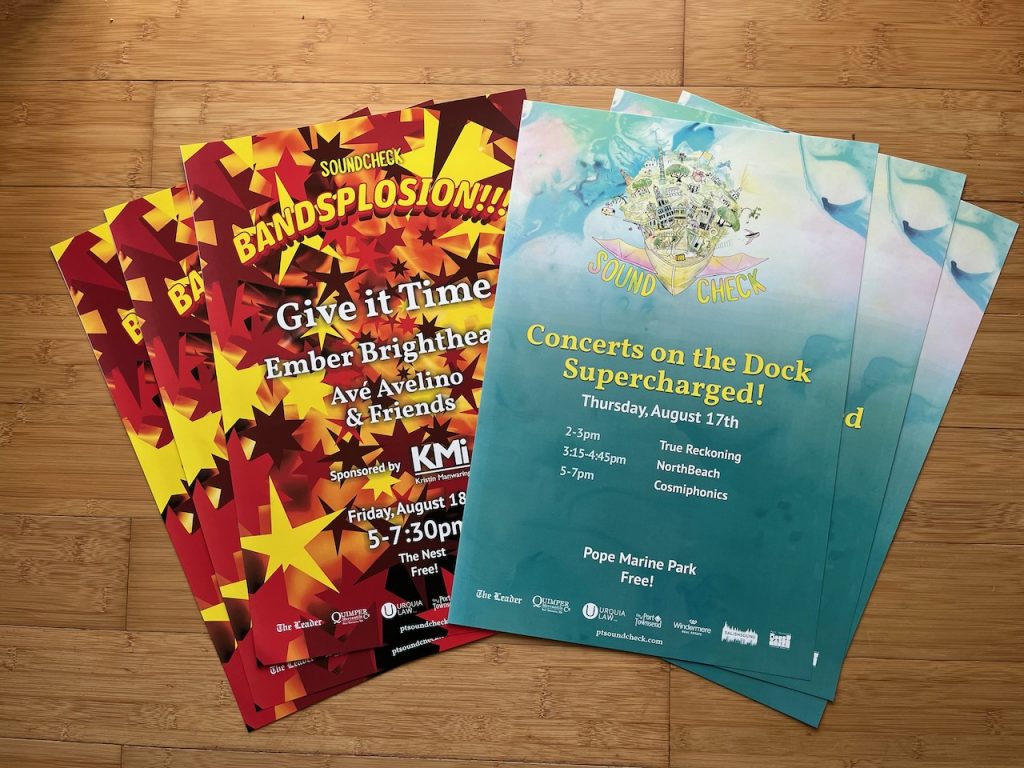 In addition to being lead coordinator, I produced a plethora of print and digital materials for the event. Print pieces included posters, a full page newspaper ad, a stage banner, fundraising postcards and a 30′ banner that hung over the main road into downtown for a week. Digital pieces included website design, digital banners and creating social media image templates. I worked in Adobe Illustrator for just about everything except for the social media templates which I put together in Canva.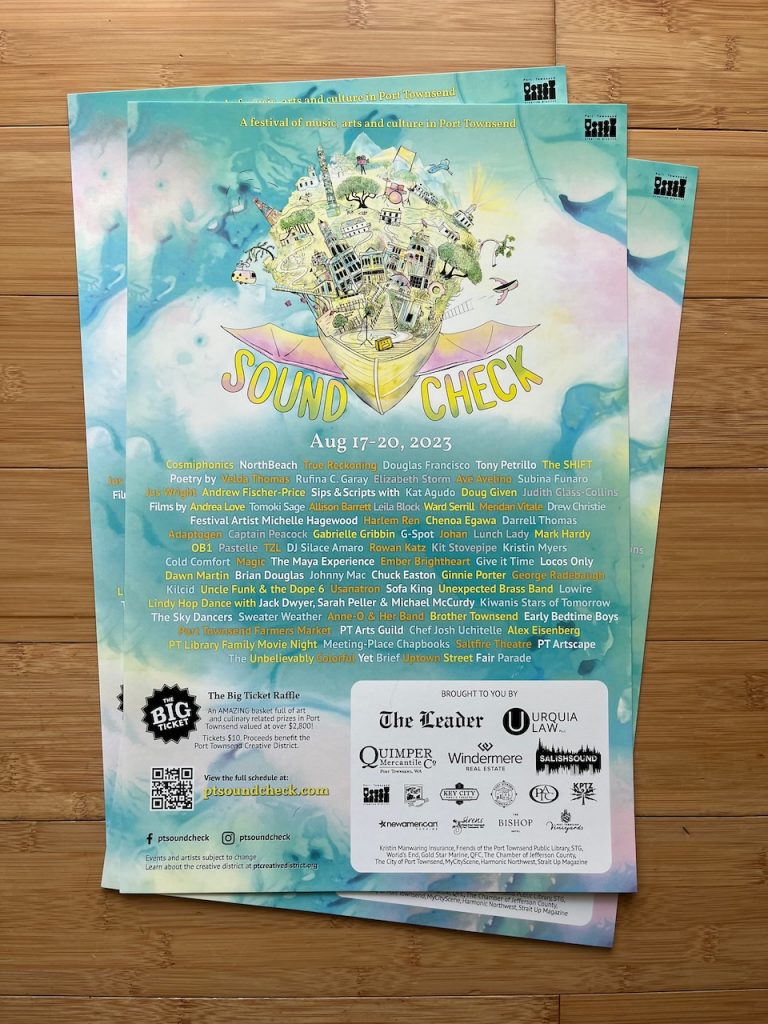 Our amazing festival artist Michelle Hagewood created the original art for the event. She handed off the super detailed boat-with-wings piece, some watercolor backgrounds and animations for the website banner. I was able to work with that to flesh out the rest of the brand identity for marketing materials (fonts, colors, adding the SOUNDCHECK text to the art, etc.)
A report on how the festival went will be forthcoming—that will eventually be posted at https://www.ptsoundcheck.com/sponsor. That write-up will contain details about website traffic, attendance and lots of more granular details about the individual events.
You can learn a bit more about the festival at:
The 2023 website was hosted on Tada CMS and used the MyCityScene event calendar.
---
…and some info on 2022
I realize in putting together this post that I never posted about Soundcheck 2022. The format for last year's festival was very similar to 2023 but for marketing materials we drafted off the same artwork/branding that I put together back in 2019. We had handy programs that contained the event schedule and a map of venues. That year was the first time I had created large-scale print pieces… the 30′ cross-street banner was a lot of fun! We also did online advertising on thestranger.com and wweek.com and had a range of different sizes of web ads.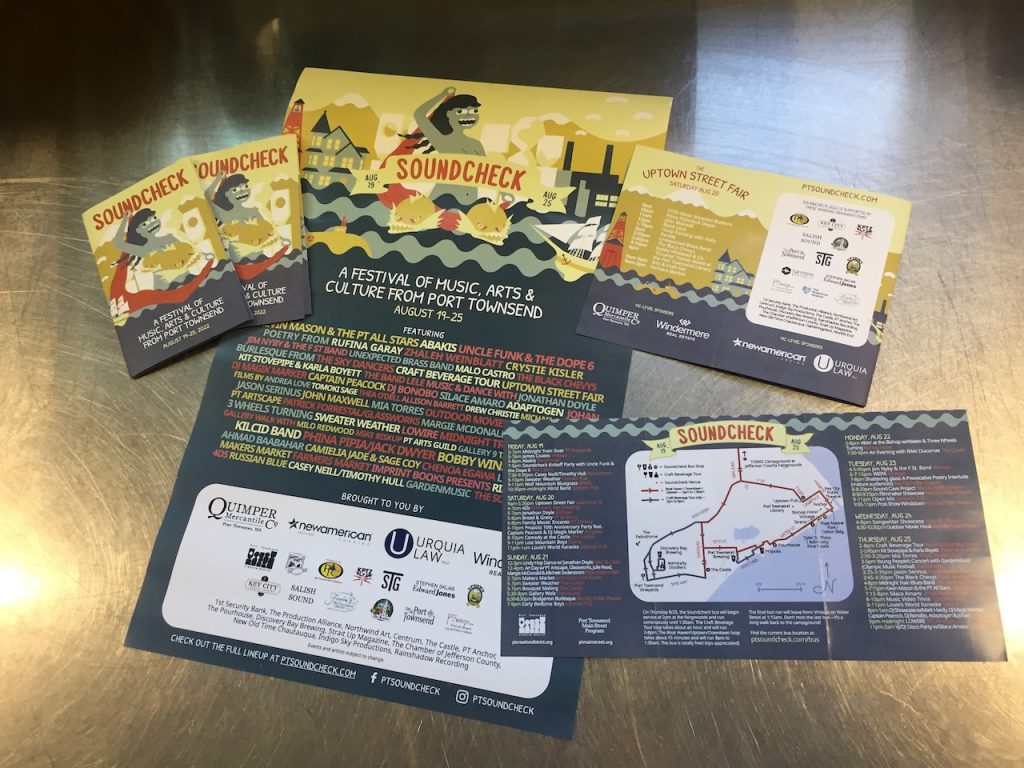 My favorite marketing piece from 2022 was neither an online nor a print piece. That honor goes to the animatronic display created with the help of Cecilia Olivera-Hillway and David Ehnebuske. This piece picked out some of the details of the festival art and brought them to life with rotors, lights and belts whose movement was triggered by a motion detector. We were able to place this in window sills of various event venues to the interactive delight of our audience.
You can check that out here:
The ads and social media posts I created for the festival got a lot of impressions and helped build excitement. The festival was a similar setup to 2023 but featured the 2019 branding materials.